Greetings OSC Members and Guests
Located just west of Oconomowoc, off Highway F in Sullivan, Wisconsin, the Oconomowoc Sportsman's Club Inc. offers the outdoors man and woman the finest educational, recreational grounds and facilities in the area.
Please feel free to look around, ask a question, or leave a comment.
Members of the club may proceed to the Members Only Page by entering the current gate code preceded by a "0″ (zero). You should have gotten your gate code with your membership card for the year
---
Practical Rifle – 3 Gun Shoot 04/27/2014
---
 Additional Authentication Step Required To Access Members Only & Bulletin Board Pages
The Hosts of our web site have placed an additional restriction on password protected pages. Please follow the instructions as shown in the picture below, and or read and follow the on-screen instructions that may appear when you try to access the "Members Only" and "Bulletin Board" pages. Click on the image for a larger view.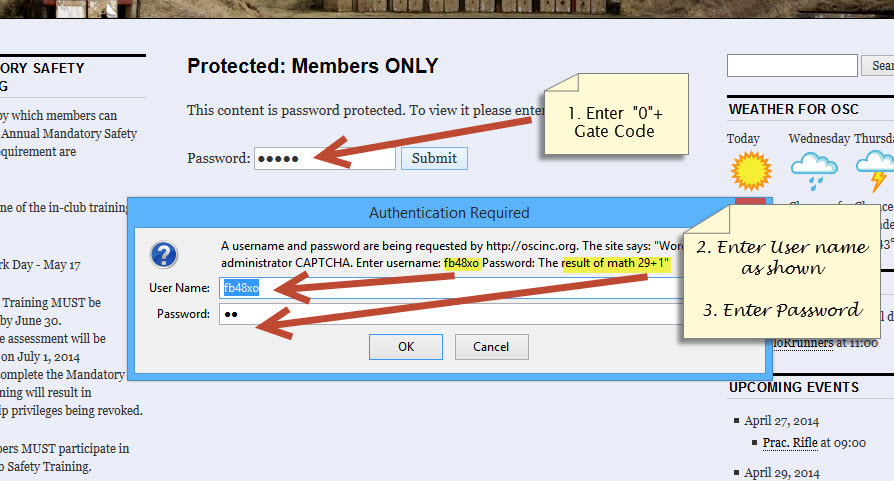 ---